How To Successfully Open Your Pool
The weather is getting warmer and we know it's getting you excited about ripping off your winter pool cover and splashing around in your pool!
Whether it's your first or tenth time opening your pool, you want to make sure it's running properly and sparkling clean. The experts at Cannonball Pools are here to help with everything you need from ordering the right products for your pool, sharing advice, or even doing the work for you!
In this blog, we share our key steps on how to successfully open your pool for a summer of fun.
Remove Your Pool Cover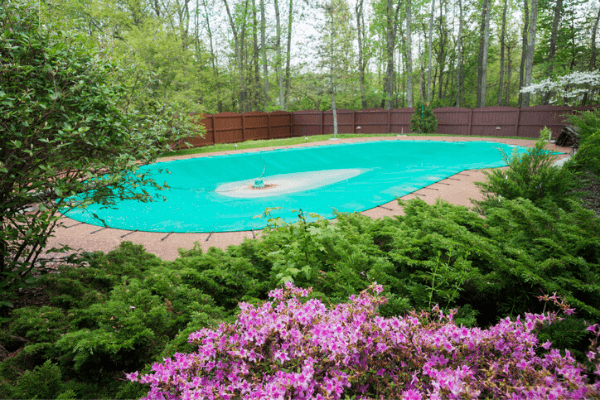 This may seem like the simplest step to opening your pool, but when removing the cover there are a few important things to remember:
Start by removing leaves and debris and then drain the water from on top of your pool cover using a pool cover pump.
As you remove the cover from your pool, try to minimize the amount of dirty water and/or debris that gets into the pool water. Don't panic if some does end up getting in!
Once the cover is off, spread it out and sweep or brush off any remaining debris. Cleaning your pool cover once it is removed will help to extend its life.
Fan-fold the cover and store it away where rodents can't access it.
TIP: You can make the removal of your cover easier by placing your garden hose under the cover to raise the water level in your pool. 
Fill Your Pool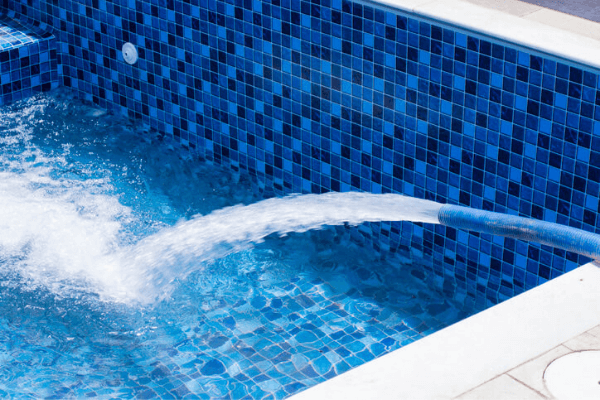 Fill your pool to the halfway mark on your skimmer.
Remove winterizing devices, such as foam rope and other objects from the skimmer.
Connect the pump and return lines (if required).
Replace the skimmer basket and weir (or flapper door). Check to see if any replacements are required.
Remove the plugs from the return lines and replace the return fittings. Position the return fittings downward at a 33° to 45° angle – in the same direction (so your water flows in a circular motion).
Drain Antifreeze & Hook Up Equipment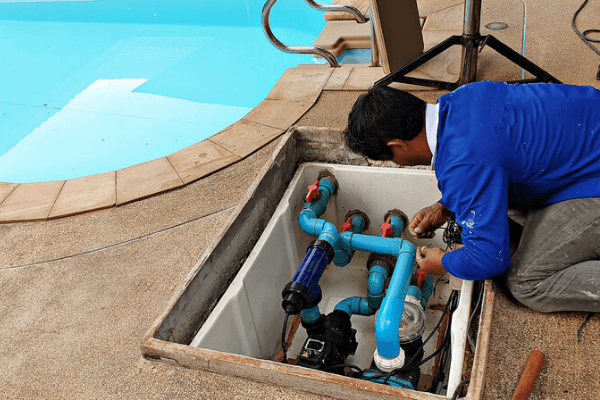 Remove the plugs from your pool equipment to drain the antifreeze. Inspect the filter and pump for any damaged or worn parts.
Replace plugs and pressure gauges.
Hook up pump, filter, and any other additional equipment you might have (e.g. heater, spa equipment, waterfall circulation pumps, etc.).
TIP: Lubricate the pump "O" ring with a silicone lubricant. This will ensure a proper seal.
Reattach any deck equipment you have such as ladders, rails, diving boards, etc. Make sure to reconnect any grounding wires or straps that may have been attached to the metal parts.
TIP: Lubricate all bolts on the dive board, ladders, and/or rails. This will prevent them from rusting over the summer, making it easier on you when it comes time to close your pool. 
Final Touches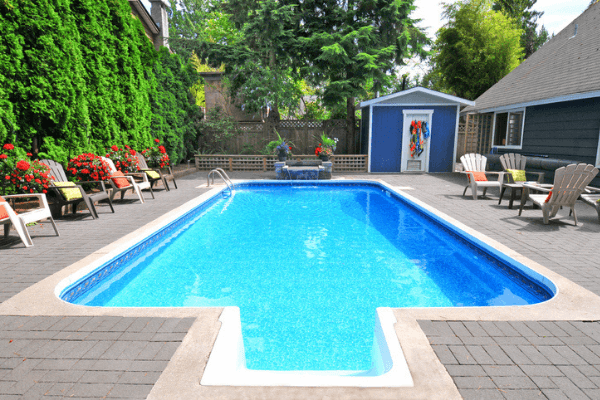 Prime the pump as required.
Turn on the power to the pool system.
Start and check the system for leaks or drips.
Check for proper flow.
Backwash the filter thoroughly.

We suggest doing a deep cleanse of your filter in the fall, but if you didn't there are great filter cleansers you can order from us.

There are many different products to help prepare your water for easy summer maintenance, and our experts suggest the Mineraluxe Pool Care System. The Mineraluxe Pool Care System replaces all stain and scale products, clarifiers, enzyme cleaners, and water enhancers/softeners.
If you have a safety cover, your pool should be pretty full at this time of year. Take the cover off and give it a good cleaning.
Once you have all the equipment set up, you can vacuum your pool.
TIP: Run the system continuously for eight to twenty-four hours before you bring your water test into Cannonball Pools for your free AquaAce computerized water test.
Balance your pool water to recommended levels.
If your pool is green, contact the team at Cannonball Pools. Opening your pool can be a time-consuming task. If this is your first time, let us know, and we can get your pool up and running this summer!