5 Socially Distanced Ways To Have Fun In Your Pool This Summer
It's the dog days of summer, and while the summer of 2021 has presented us with some unique challenges, there are still plenty of fun outdoor activities to enjoy — and swimming in a pool is definitely one of those activities! Here is Cannonball Pool's list of 5 Socially Distanced Ways To Have Fun In Your Pool This Summer:
5 Socially Distanced Ways To Have Fun In Your Pool This Summer
1. Enjoy A Relaxing Swim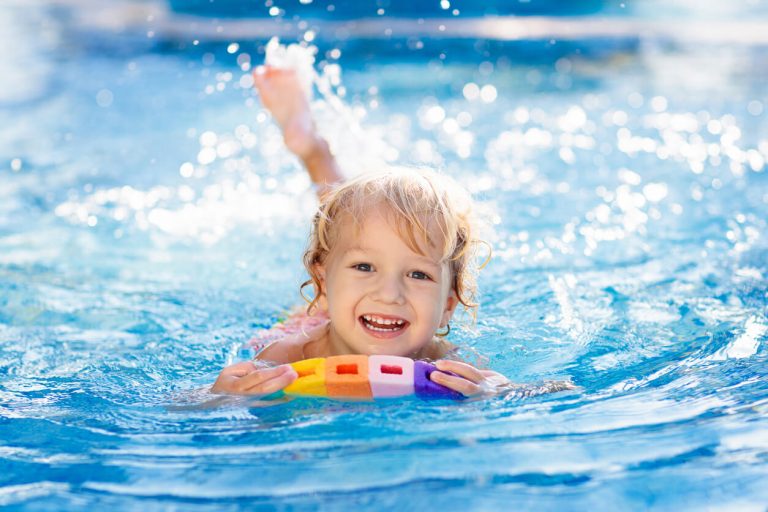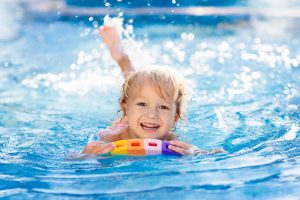 Yes, it is safe to swim.1
Let's answer this frequently asked question about swimming in a public pool during the COVID pandemic. (The answer is from the World Health Organization.)
Question: Am I likely to get COVID-19 if I swim in a swimming pool?
Fact: Swimming in a well-maintained, properly chlorinated pool is safe. However, it is advisable to stay away from all crowded areas including crowded swimming pools. Keep 1 metre distance from people who sneeze or cough, even in a swimming area.
If your water is properly treated, balanced, and sanitized, then the water is safe. Contracting COVID wouldn't have anything to do with the water. It's more about what you do outside the pool (e.g. staying in your bubble, physical distancing, etc.)
2. Pool Volleyball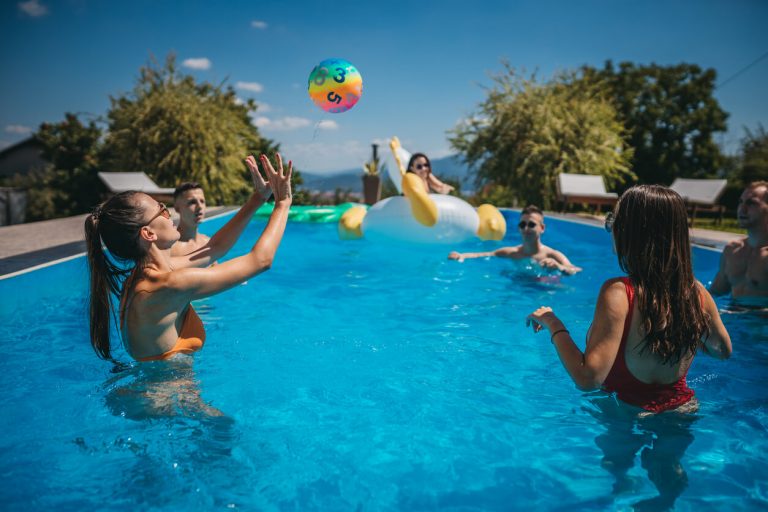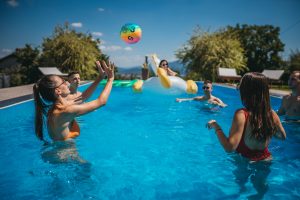 Pool volleyball is a really fun activity that you can enjoy with family or friends, with or without a net! The sport is fun for those who are competitive and allows you to keep your distance.
3. Olympic Obstacle Course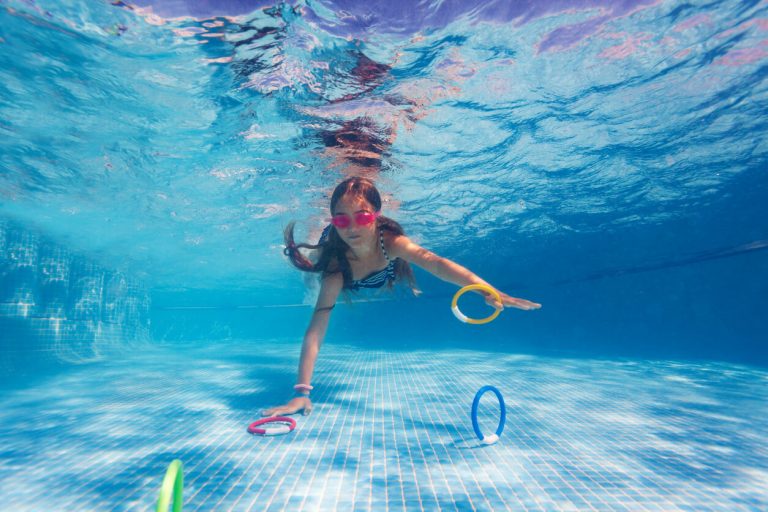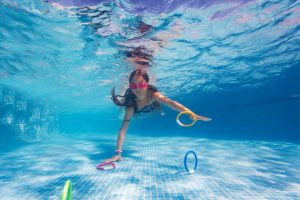 There are two great ways to play this game.
Throw a whole bunch of floating toys into the pool for people to swim around to get to the other side.
Put a variety of rings, or other items to pick up, on the bottom of your pool.
The person who swims through the obstacles or picks up the items the fastest, wins!
4. Lap Racing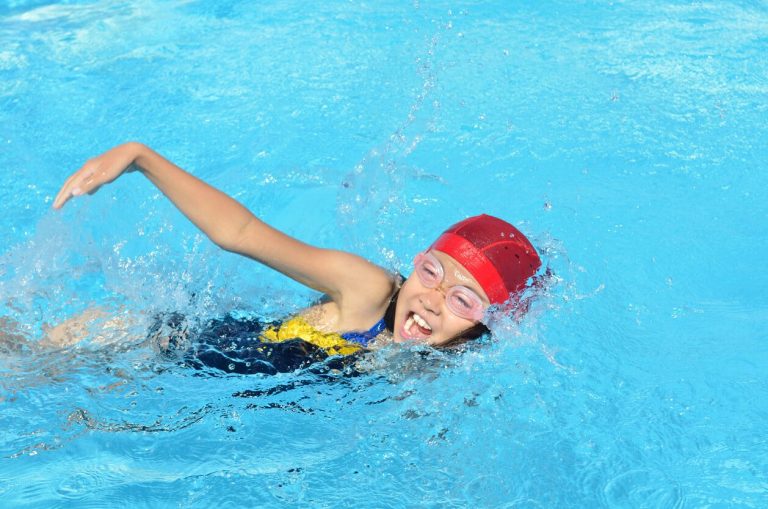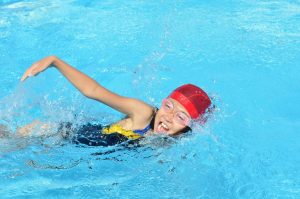 Inspired by the Olympics, nothing beats a good, old fashioned race. Decide on the number of laps, the type of stroke, and who is keeping track of the time — and gooooo!
5. Noodle Tennis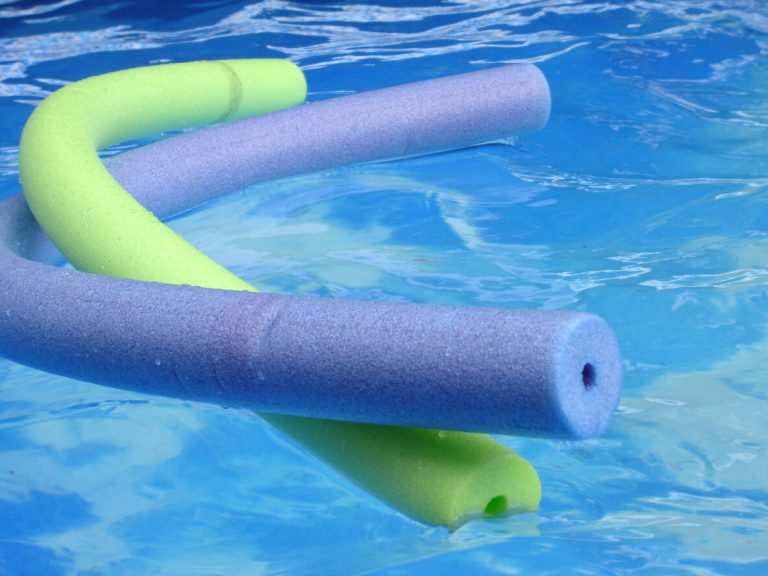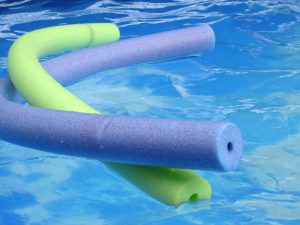 Noodle tennis is a crazy, fun pool game. Each swimmer has a pool noodle and divides into two teams. Each team uses the pool noodles to launch an inflatable beach ball to the other side. Much like volleyball, but using a noodle instead of your hands, this game is sure to make you laugh.
The team at Cannonball Pools hopes that you enjoy some fun pool activities — and if you need any help with your water testing or other pool-related issues, don't hesitate to get in touch.
1https://www.who.int/southeastasia/outbreaks-and-emergencies/covid-19/What-can-we-do-to-keep-safe/fact-or-fiction)